It makes taking pictures indoors so much nicer! We have a lot of trees and woods around our house and it faces north, so there isn't a great deal of wonderful natural light to work with. Even in the middle of the day, in late spring, I still need to use a flash to get a decent exposure. Thankfully my cloudy Lightspere does a great job of helping me out!
Oh, and I can't believe this is my little 6 year old boy. He is just looking so much older these days...another reminder that time goes by in a flash!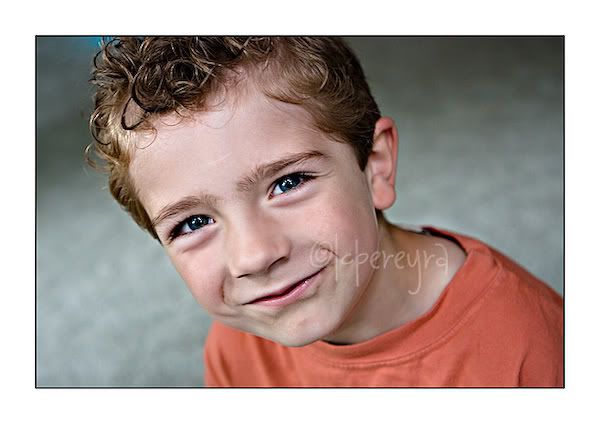 Original image, applied Lightroom's basic color "punch" preset and then ran a USM and sharpened for the web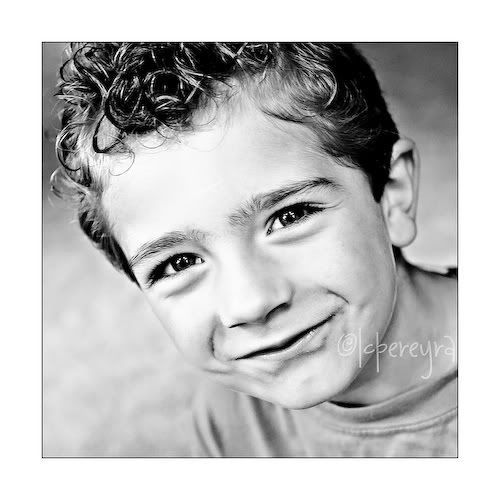 Image cropped in, did a gradient map layer, and played with the brightness and contrast till I liked what I saw. I am planning on re-doing one of my photo walls with a bunch of 12x12 photographs, so I am starting to play around with my images to see what works!