The Jedi training academy was such a huge success some of the children wore their "uniform" t-shirts they received at the party to school on Monday! Since I had so many pictures from the party I made them small so the page wouldn't take a long time to load. Sorry about that - here are some more details on the party and a few more images that are a bit larger for those who complained. ;-)
The party started off with everyone being issued official Jedi garb which consisted of a "I became a Jedi Master at Jonah's Training Academy" t-shirt and a special training lightsaber made out of a pool noodle and PVC pipe. (I originally planned on making Jedi robes for everyone but quickly scrapped that idea as my sewing skill pretty much suck. Jonah took a bit more convincing that a t-shirt would be a much better idea. I'm glad he finally decided on a t-shirt and that I was able to get it printed on short notice!).
Ken-Obi reviewed the Jedi Code and the Jedi Oath. Note that MUCH emphasis was place on using the force for the good of the universe and that Jedi's never hit one another with their lightsabers. The younglings needed to be reminded of this every so often. The Jedi training then commenced with sword skills, battling the mighty Ken-Obi, concentration skills, teamwork skills, accuracy skills, and speed skills. Balloons, bubbles, hula hoops and water balloons were key for this training. A bounce house added to the necessary skills training. The younglings demonstrated their skills by attacking the death star pinata. At the end of the training, all participants received a very special certificate proclaiming that they had become honorary Jedi Masters.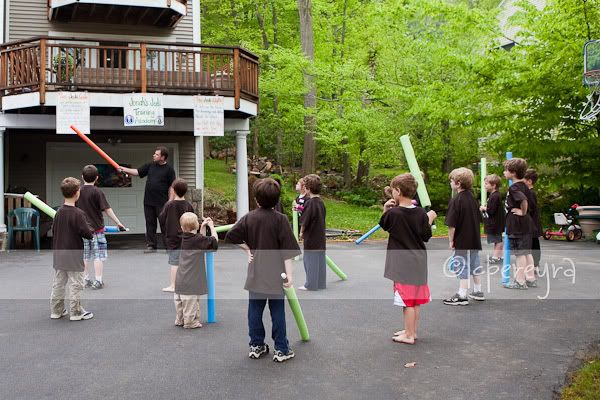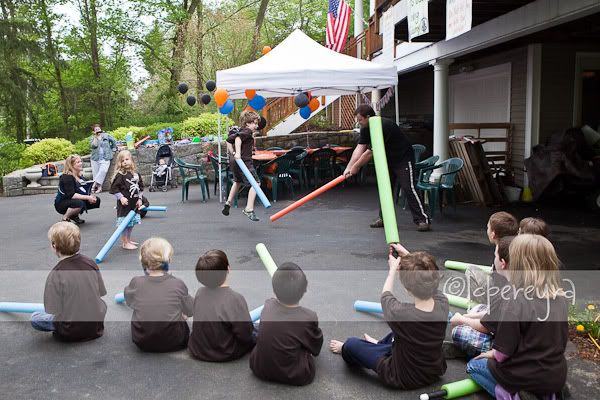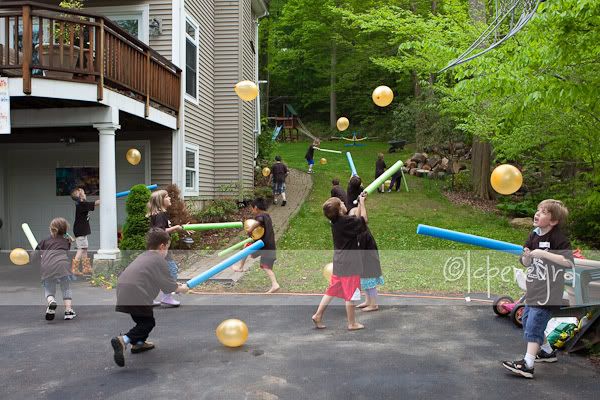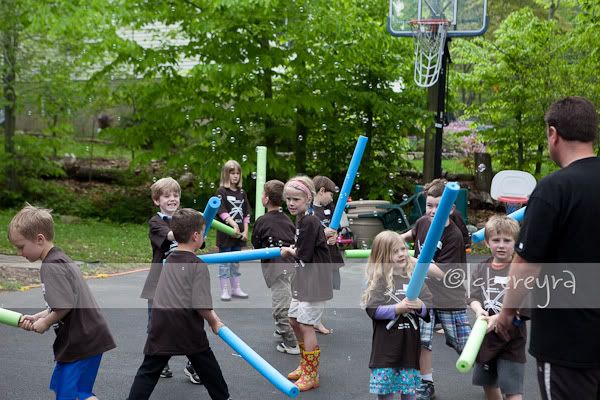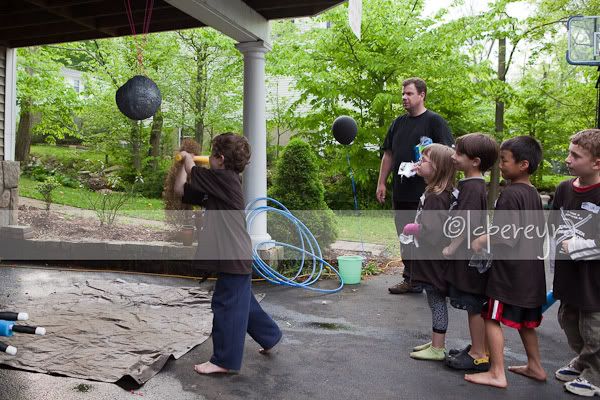 Now that I'm going through all the images, I realized that there are so many of the little detail shots that I didn't get. This makes me a bit sad as I like to try to capture EVERYTHING, but I was running around crazy the whole time trying to make sure that everything was being taken care of. But all in all, it was a great time!