This month's scrapping challenges at The LilyPad are right up my alley, and I'm doing my best to get them accomplished. It has been a very busy month for me with all of the end of the school year/end of the spring sports season/please let it be the end of the chaos activities that we've had. But I'm determined to get some good scrapping therapy in and the challenges are helping to motivate and inspire me.
This month's journaling challenge is to scrap about something that made me giggle....of coarse I have the PERFECT photo for this challenge! :)
Using Sara Gleason's
Gardenia Page Design
, Sara's
Giggle Snort
kit and Sara's
The When
kit.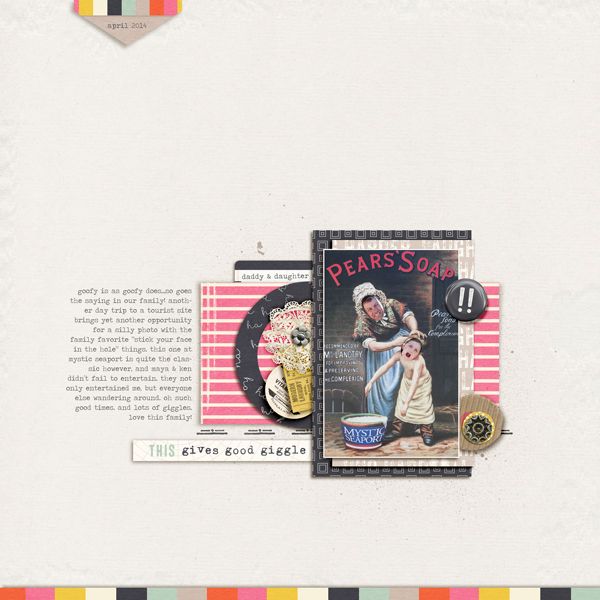 Looking forward to completing the rest of the challenges this month!